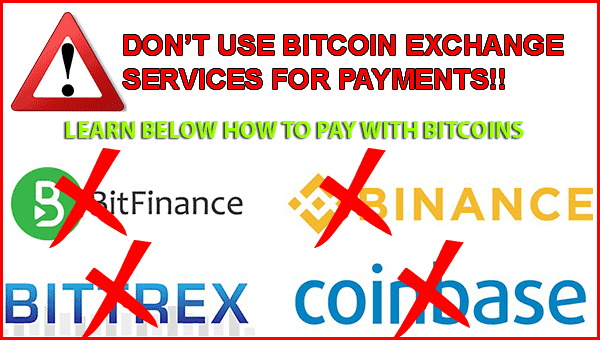 You can pay via our provider with: Bitcoin (BTC) and Bitcoin Cash (BCH).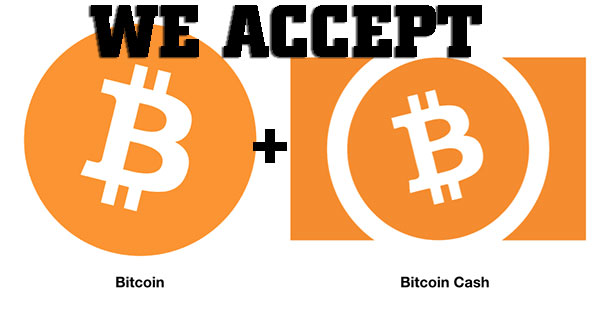 How to Pay with Bitcoin and Bitcoin Cash

Get a wallet:

First you'll need a bitcoin wallet – an app that lets you receive, hold, and spend bitcoin.

It is important that you use a true bitcoin wallet app that automatically calculates sufficient miner fees. These fees help to ensure timely confirmation for your transaction on the Bitcoin network.

We recommend the open source BitPay bitcoin wallet app. It's a great option for paying BitPay invoices because it dynamically calculates sufficient miner fees. It also supports major advances in bitcoin security and ease of use.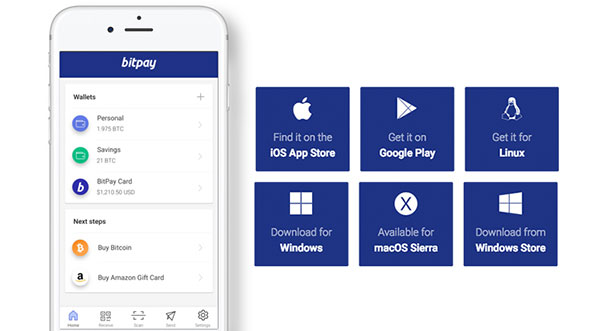 You can use any of these popular wallets to make secure, successful payments to BitPay merchants.

Bitcoin (BTC) Wallets
You can use any of the popular Payment Protocol-compatible wallets below to pay a BitPay bitcoin (BTC) invoice. If you don't have one of these wallets yet, simply create a wallet (please use the current release version) and send some bitcoin to it.
BRD Wallet (Bread wallet) WE ADVISE THIS WALLET!
Bitcoin Cash (BCH) Wallets
You can use any Payment-Protocol-compatible BCH wallet with a BitPay merchant who accepts BCH*. The following wallets are fully compatible. We are currently working to add more fully-compatible wallets.
BRD Wallet (Bread wallet) WE ADVISE THIS WALLET!
Move bitcoin into your spending wallet
If you don't yet have bitcoin in your bitcoin wallet yet, you'll need to buy some.

Bitcoin exchanges are available all over the world, allowing users to convert any currency into and out of bitcoin. Every country and region is different, so you'll want to do some research before choosing an exchange.

For individuals in the United States, the BitPay app provides a simple integration with Glidera, and Coinbase allowing users to buy bitcoin directly from the app.

Exchanges and accounts do not send your bitcoin payments immediately, so they are not good for paying BitPay merchants. To avoid payment problems, first withdraw your bitcoin from the exchange to your spending bitcoin wallet before attempting to spend it.
Make a payment
Making a bitcoin payment is fast, convenient, and extremely secure.

To make a payment, you won't need to enter any sensitive card information. Instead, you'll simply send the payment from your wallet app.

Remember to send your payment during the 15-minute payment window. BitPay only guarantees the fixed BTC price for this time period. Do not send payments to expired invoices.

There are several ways to pay a BitPay invoice from your bitcoin wallet.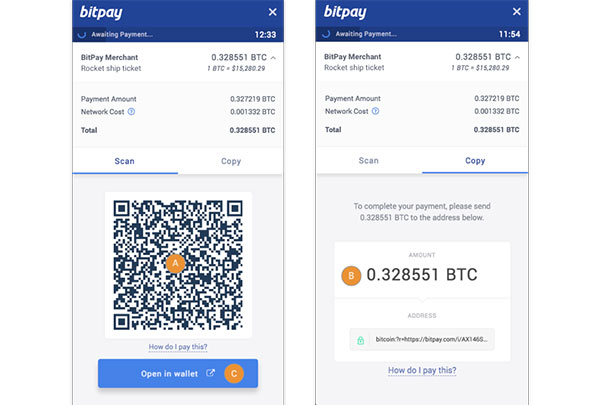 A - Scan the QR Code
If your wallet is on a different mobile device, you can scan this code to open the payment in your wallet. Your wallet will lock in with the correct receiving bitcoin address and sending amount. Then make the payment.
B - Open in Wallet
If your wallet is on the device you're using to view the invoice, you can open the payment in your wallet by tapping here. Confirm everything is correct, and your wallet will make the payment.
C - Send the Payment Manually
Copy the payment URL from the invoice to your wallet, check your payment details, and send the payment.
SEE OUR CHECKOUT SYSTEM TO SHOW YOU HOW IT WORKS HERE:
After you fill in your perosnal details you go to the checkout and choose: BITPAY and click Submit Order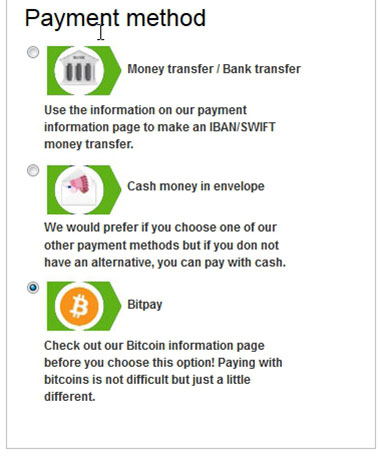 Now you see the popup image shown: SELECT PROCEED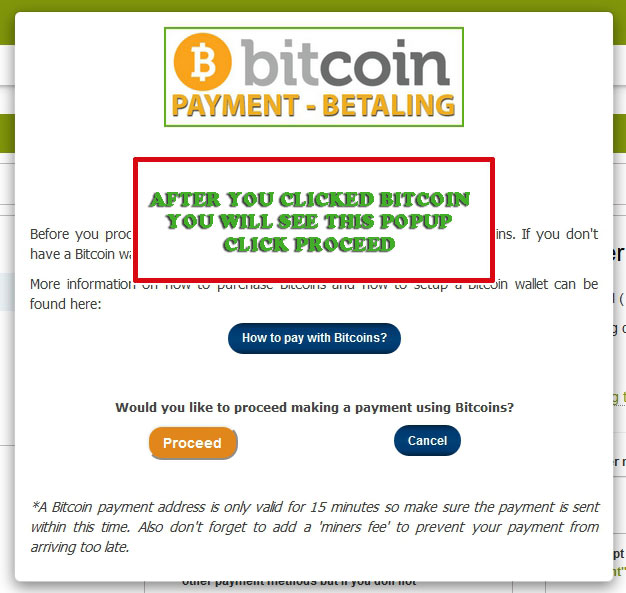 Now you are taken to the secure Bitpay website and can choose to pay with Bitocin or Bitcoin Cash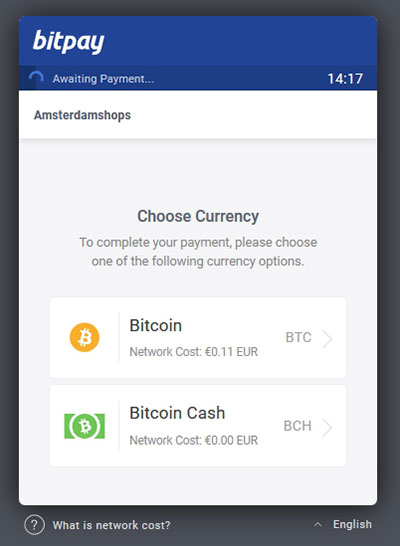 Now just make the payment and you will get an email notification as soon as the payment is cleared. You see, its easy and secure.
Enjoy!